Our Reviews
The proof is always in the pudding, or in this case... the dog bowl.
Rawgeous Review
Winnie
Winnie was 8 weeks and weighted 670grams. We were so worried she wasn't going to make it.
Her belly was swollen and she was impossible to house train as she was going 10-13 times a day runny and yellow. The vets insisted she needed tests for liver shunt and Gardia but thanks to the team at Rawgeous with communication and pictures and advice I decided before spending £100s on vet bills to change to Rawgeous diet.
Winnie went from a very poorly pup to the most energetic beautiful healthy pup in just 24hrs it was amazing. Winnies tummy went down and her toilet is firm constant 3 times a day. Her nipping stopped and she became calmer and house trained within the week.
Every meal time is now a joy she sits and spins with excitement it's hilarious. Without the team at Rawgeous I would be loaded down with vet bills. Thank you again for all the support and the amazing food
Rawgeous Review
Dash & Dougie
We changed Dash & Dougie's food to Rawgeous from another raw food brand.
They both now really look forward to feeding times and can't get enough of the different varieties of food we have for them.
Their coats have become so shiny and healthy. They have maintained an optimum weight. They have so much energy. They love it.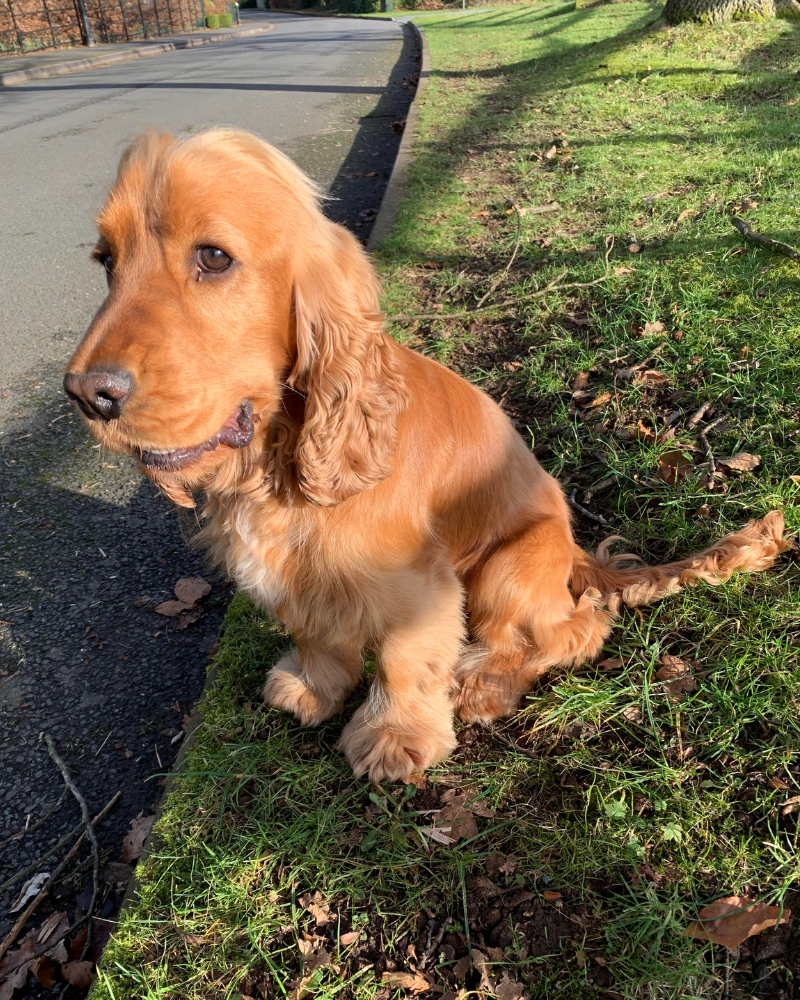 Woody
At 1 year old I thought changing Woody from another brand would be easy, how wrong I was, he suffered terrible gastric problems- enough said! A friend suggested Rawgeous, wow, what a transformation- silky shiny coat, so athletic but calm, white teeth, bright eyes and most importantly no gastric problems ever! Happy Dog, Happy Life. ️
Milo - The Assistant Dog
Milo went from having seizures sometimes weekly and even multiple times a week to only having them perhaps 3 times in the last couple months. Ever since we switched completely to Rawgeous its been nothing but absolute perfection.
He's gone from being so subdued, sleeping all hours of the day, barely playing and even at times having me worried if he was happy .. and now? He's back how he was as a puppy and constantly on the go, even more than his brother most the time! I wish I had the courage to of done it sooner, the Rawgeous team have been nothing but the biggest support to me since the start and always go above and beyond to support in any way they can.
Meet Lily
Lily is a 12 year old  Cocker Spaniel; Lily eats like a dust bin with food her total focus. She had unpredictable bowels so  few years ago, I moved her onto a gluten free kibble, which definitely helped, and I kicked myself for not trying that sooner.
Last November Lily fell seriously ill overnight and had an emergency splenectomy. It  really frightened me and I wanted to do more to  help her recover and be healthy.
I was introduced to Rawgeous and since then Lily literally dances on her hind legs for mealtimes!  Healthwise, her weight is down from 19kg to 15.6kg which is where she should be, we have had no upset stomachs and her recovery from her operation has been fantastic. Her red blood cell count is back to where it should be.  Her poo output is much reduced – unbelievably so which means she is more settled, particularly at night. I'm really please I made the switch and Lily is seeing the benefits with more energy and better temperament.
Lily
is thriving on Rawgeous.